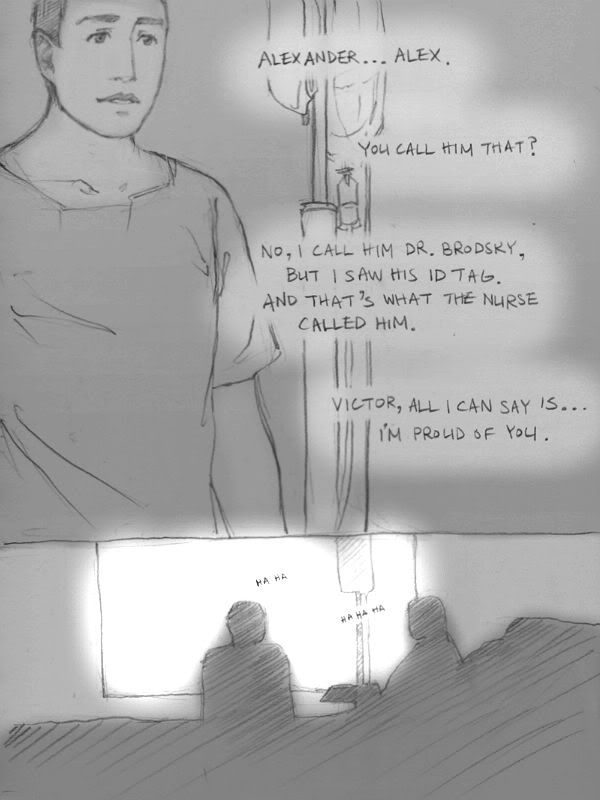 Next scene is one of my favorites. ;)
Also, I may be updating under this LJ name occasionally, just because it's a hassle to sign in and out all the time. It's the journal to which I'm posting new chapters of my novel. The chapters are friend-locked because I want to publish the book someday. Feel free to friend me if you're already watching Flowers for Sasha and are interested in giving me some feedback, and I'll friend you back:
waterveilcave
It's about a Chinese immigrant (also named Victor :) who opens a restaurant. It's not a romance novel, but there will be some romance between this Victor and another Dr. Brodsky, who happens to be his mother's surgeon. TOTALLY different story from this comic though.
I really like to recycle names, if you haven't noticed. XD