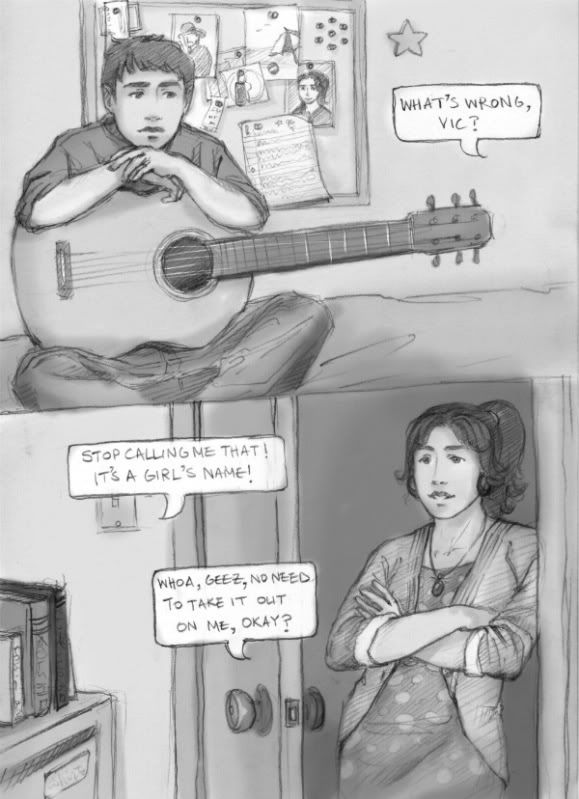 Ah, nineties fashion. Victor, get with the times! XD
He's a little older in this flashback than the last one. 13 or 14? You decide.
EDIT: Whoa, the
picture quality difference
is CRAZY between Photobucket and Smackjeeves. Wtf, Photobucket? How come I never noticed this before?
EDIT 2: I LEFT OUT HER BOOBS. This is so sad. Please pretend she's just pressing down on them... really hard.